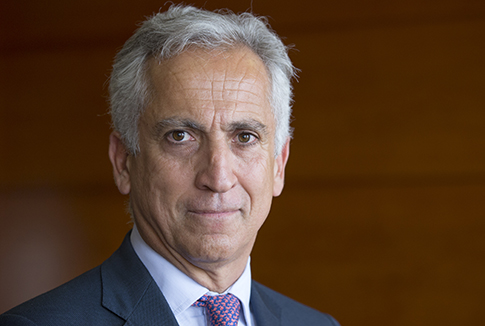 José Antonio Cadahía Casla
Madrid

Civil Law
Litigation and Arbitration
Download information as
vCard

Print
QUALIFICATIONS
Degree in Law from the Complutense University of Madrid (1985).
Masters in Financial Accounting, Taxation and Tax Consultancy from the Centro de Estudios Financieros (1991).
PREVIOUS PROFESSIONAL EXPERIENCE
From September 1986 to September 1990 José Antonio worked for the legal department of the Spanish Ministry of Defence.
He joined the firm ZURBANO 39 ABOGADOS as partner in September 1990, where he stayed until 1999, when he joined the firm ROCA JUNYENT.
Until the end of May 2018, when he joined MONTERO ARAMBURU ABOGADOS, he was lead partner of the civil, insolvency and real estate practices of the firm's office in Madrid.
CURRENT PROFESSIONAL EXPERIENCE
Since beginning his career as a lawyer, José Antonio has focused primarily on the fields of civil, commercial and insolvency law.
In the area of commercial law, he has therefore consolidated all areas of corporate legal advice.
In the area of litigation law, he has acted as counsel in a wide range of legal proceedings in matters of commercial and civil law, focusing in particular on tort law.
In matters of insolvency, he has been lead counsel in various insolvency proceedings of major companies of the real estate and insurance sectors and of motorway concession companies, having also advised various creditors in other insolvency proceedings.
He has participated as speaker in various courses and seminars in matters relating to insolvency law and has published various articles.
He joined MONTERO ARAMBURU ABOGADOS as partner in charge of the Litigation Law Practice of the Madrid office.