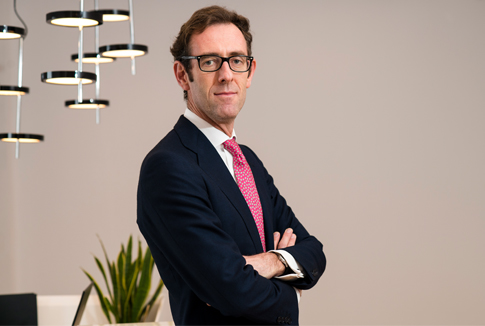 Madrid

Download information as
vCard

Print
Degree in Law, Legal – Business specialty, from the San Pablo CEU University (1998).
He began his professional career in the area of ​​Law at the German Law Firm Brandi Dröge Piltz Heuer & Gronemeyer.
In 1999, he was added to CUESTA ABOGADOS assuming since 2002 the direction of the firm, and twelve years later the firm was expanded, changing its name to CUESTA DE FRUTOS ABOGADOS which was founded together with Gonzalo de Frutos, and in which he has worked until he joined MONTERO ARAMBURU.
During these years he has developed his professional practice in commercial law and procedural law.
In the commercial area, he has acted in numerous operations of buying and selling companies, mergers, splits, joint-ventures and acquisitions of business branches. He has also advised national and international clients in numerous and complex operations of purchase, sale and financing of energy projects, as well as in the construction, connection, operation and maintenance of energy production facilities in Spain, France, Germany and the United Kingdom. Since 2005 he has been involved in operations of purchase, sale, construction and financing of energy projects in Spain, as well as in France, Germany and the United Kingdom in collaboration with local offices. Likewise, it has intervened in different European jurisdictions in the sale of the branch of operation and maintenance of electrical energy production facilities of a major German company.
Among its main clients are hotels chains, machine tool manufacturing, steel manufacturing, recycling, etc. In recent years he has intervened in various M&A operations in the industrial sector, especially in the steel industry, as well as in renewable energy.
In the field of litigation and arbitration, Miguel develops his activity in the civil and commercial sphere, assuming the legal representation of both national and international companies of various sectors in pre-contentious and contentious matters (before courts in all instances). He has also participated in arbitrations administered by the most prestigious institutions in Spain. Miguel has advised on matters related to trading, hotel, energy, direct sales, real estate, etc.
Languages: German and English.