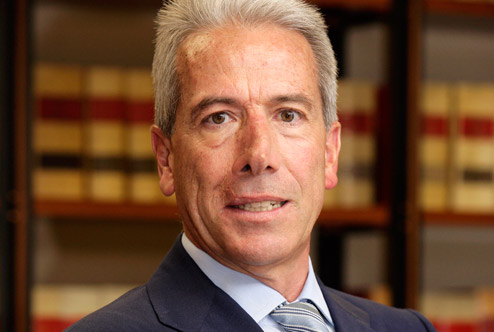 Las Palmas de Gran Canaria

Download information as
vCard

Print
QUALIFICATIONS
Degree in Law from the University of Navarre.
Masters in Business Administration and Management from ESADE (1981).
Diplomas in Company Senior Management from the IMD (Lausanne) and from the Instituto Internacional Bravo Murillo of Las Palmas de Gran Canaria (1994-1995).
PREVIOUS PROFESSIONAL EXPERIENCE
Partner at Ernst & Young Abogados and lead lawyer for the Canary Islands market (1983-2010).
CURRENT PROFESSIONAL EXPERIENCE
He joined MONTERO ARAMBURU ABOGADOS in 2010.
He specialises in the area of legal and tax advice, in particular in relation to international mergers and acquisitions, joint ventures and national and international corporate restructuring transactions.
He has extensive experience in advising on and implementing investment and estate planning strategies, as well as in the area of hospitality and leisure, representing clients in the private sector in hotel & catering and time-sharing projects, including clients in the food and distribution industries, among others.
He is an expert in international taxation, focusing in particular on tax planning for multinational companies and the use of the double taxation treaty network, as well as in the design, development and positioning of the Canary Islands Special Zone (ZEC) as a low taxation area.
He is a Member of the Bar Association of Las Palmas de Gran Canaria (membership no. 372).