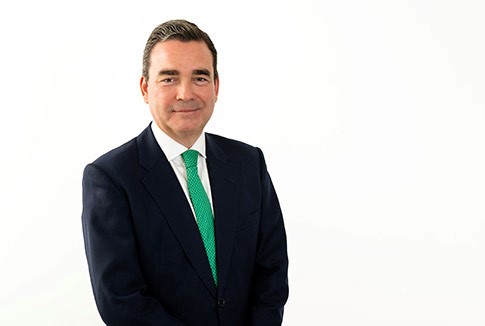 Madrid

Corporate
Finance
Capital Markets
Download information as
vCard

Print
QUALIFICATIONS
Law Degree and Business Administration Diploma (Derecho: Especialidad Jurídico-Empresarial) Universidad Complutense de Madrid, CEU San Pablo (1990-1996).
LLM Universidad San Pablo CEU (1996-1997).
PREVIOUS PROFESSIONAL EXPERIENCE
José has a career of more than 20 years as a corporate lawyer in both law firms (including BigLaw firms) and listed companies.
CURRENT PROFESSIONAL EXPERIENCE
He specializes in corporate, corporate governance, M&A (including public), finance and restructuring, and capital markets.
Lawyer recommended by Chambers & Partners Europe (2013), The Legal 500 EMEA (2014), Best Lawyers (2018) and Leaders League (2021).
PUBLICATIONS
"El pacto parasocial suscrito con ocasión de la salida a Bolsa de Talgo S.A.", ("The shareholders agreement executed for the IPO of Talgo"). In: 2016 Práctica Mercantil para Abogados, Ed. Wolters Kluwer. June 2016.
"El soft law de la CNMV en el ámbito de las emisiones de renta fija destinadas a inversores minoristas y de las colocaciones aceleradas de acciones", ("CNMV ́s soft law on debt offerings addressed to retail investors and on accelerated bookbuildings"). In: Revista de Derecho del Mercado de Valores. Ed. Wolters Kluwer. February 2011.
"La exclusión del derecho de suscripción preferente en las salidas a bolsa con previa oferta pública de suscripción" ("Waive of preemptive rights in IPOs"). In: Revista de Derecho del Mercado de Valores. Ed. Wolters Kluwer. June 2008.