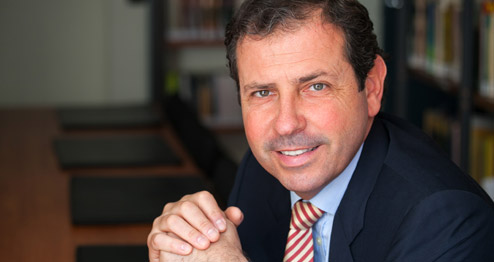 Seville

finance-banking-capital-markets-acquisitions-and-project-finance
Download information as
vCard

Print
QUALIFICATIONS
Degree in Economics and Business Studies from the University of Seville (1985-1990)
Diploma in Senior Management from the Instituto Internacional San Telmo (2006-2007).
PREVIOUS PROFESSIONAL EXPERIENCE
Finance and Administrative Director at the Sociedad Andaluza para el Desarrollo de las Telecomunicaciones (Sandetel) and its subsidiary Sadesi.
Senior auditor and consultant at Ernst & Young: financial audits, comprehensive audits (operational, financial, legal and internal control), due diligence, etc.
Head of accounting and tax department at a company in the comprehensive business consultancy sector.
Head of real estate investments unit of a company in the insurance sector.
CURRENT PROFESSIONAL EXPERIENCE
Finance and Administrative Director of MONTERO|ARAMBURU ABOGADOS since June 2013, when he joined the firm.
He is principally responsible for preparing and monitoring budgets, accounting closes both of financial and analytical accounting, treasury management, negotiations with banks, suppliers and providers, designing and implementing new internal procedures that improve productivity and efficiency and drawing up scorecards, etc.
TEACHING EXPERIENCE
He has been a speaker at numerous specialist courses in the area of auditing and consultancy for businesses and public bodies.