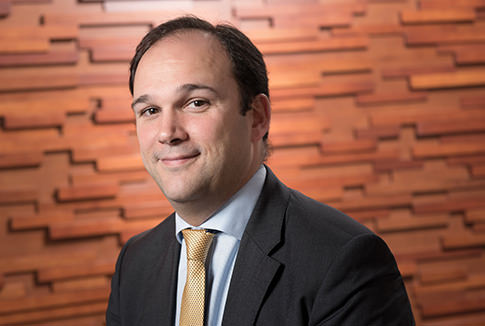 Santa Cruz de Tenerife

Download information as
vCard

Print
QUALIFICATIONS
Degree in Law from the University of Seville.
Masters in Tax Consultancy in 2000 from the Instituto de Estudios CAJASOL.
CURRENT PROFESSIONAL EXPERIENCE
He joined MONTERO|ARAMBURU ABOGADOS in 2000.
He is an expert in tax planning for high-equity clients and family businesses, in tax and contentious-tax proceedings, and in the Economic and Tax System of the Canary Islands; mediator in the resolution of corporate disputes in family businesses; non-executive secretary of companies in the hospitality sector; practiced in providing tax advice to companies in the hospitality, automotive and food industries.
He has provided tax advice in numerous transactions for corporate restructuring of high-equity clients and industrial and service companies.  Has extensive experience in purchase-sale transactions of companies, overseeing and performing due diligence processes, negotiation and drafting of shareholder agreements (qualified majorities, drag-along and tag-along rights, setting up of conditions in transactions for dissociation of shareholders, …), structuring of finance transactions for the acquisition of assets, development of financial investment structures and advising on tourism investment transactions both in Spain as well as in Central America.
He is a specialist lawyer in tax and contentious-tax procedures, has advised in many tax audit proceedings, in the respective appeals in the administrative courts against tax settlements arising from such proceedings, and has held the legal representation in all types of court proceedings of a tax nature, before various Higher Courts of Justice, the National High Court, the Supreme Court and the Constitutional Court.  He directs the tax and contentious-tax procedure group at MONTERO|ARAMBURU ABOGADOS.
CURRENT TEACHING EXPERIENCE
Regular speaker on equity restructuring, family businesses and on the Economic and Tax System of the Canary Islands.
Lecturer on the Masters in Business Taxation of the ESCOEX International Business School in Santa Cruz de Tenerife.
He is a member of the Santa Cruz de Tenerife Bar Association holding membership no. 4824.