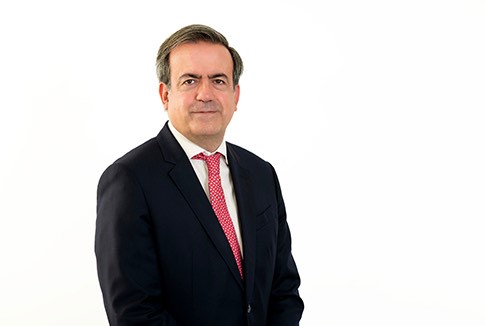 Madrid

Corporate
Finance
Capital Markets
Download information as
vCard

Print
HIGHER EDUCATION QUALIFICATIONS
Graduate in Law from San Pablo CEU University (1991).
PREVIOUS PROFESSIONAL EXPERIENCE
He joined RAMÓN Y CAJAL as a partner in 1996, where he remained as co-responsible partner of the Financial and Banking area and partner of the Energy area in the Madrid office until 2023, when he joined MONTERO ARAMBURU ABOGADOS.
CURRENT PROFESSIONAL ACTIVITY
He has extensive experience in syndicated and corporate finance transactions, bank debt restructuring and refinancing processes, structured finance transactions, project finance (energy sector, infrastructure, real estate…), capital markets, mergers and acquisitions, and corporate in general.
Javier is recommended as an expert in the areas of Banking & Finance, Project Finance and Energy by Chambers & Partners Europe and Global.
PUBLICATIONS
The pledge of credit rights. Special reference to future credit rights". In: Derecho de la empresa y de los mercados financieros: Ramón y Cajal Abogados. 30 years. Aranzadi, 2016.
TEACHING EXPERIENCE
Professor at the Instituto de Estudios Bursátiles and the Instituto de Estudios Europeos.