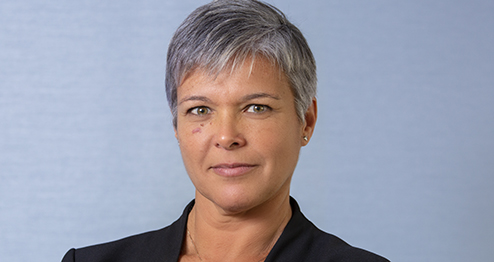 Irene Amosa Vargas-Machuca
Sevilla

Download information as
vCard

Print
Degree in Law (Cadiz University).
Preparation of Public Entrance Exam to the Land Registrar Corps.
Postgraduate Courses (Sevilla University).
Practising lawyer member number A-8431 of the Illustrious College of Lawyers of Sevilla.
Lawyer attached to the Legal Advisory Services of Huelva University since 1988 until the present date.
Lawyer member of the law firm Bufete Molino-Revuelta from 1998 to 2013.
Joined MONTERO/ARAMBURU ABOGADOS in January 2014, Criminal Law Practice.
Teaches at the Pablo de Olavide University (Associate Teacher), at the Escuela Universitaria de RRLL in Jerez de la Frontera and in the Master's Degree for Access to the Legal Profession at the Pablo de Olavide University.
Legal advice and legal counsel experience in macro-cases, before Courts, Provincial High Courts, National High Court and Supreme Court, acting both for the defence as well as for the prosecution.
Lawyer specialised in equity and corporate crimes, crimes against the environment, crimes against the Public Administration and against the Treasury Department-Tax Authorities, with extensive experience in the defence of public officials and employees in crimes of administrative prevarication, unlawful extortion, abuse of power, misappropriation of public funds, money laundering and crimes committed by the corporate person.
Language: English