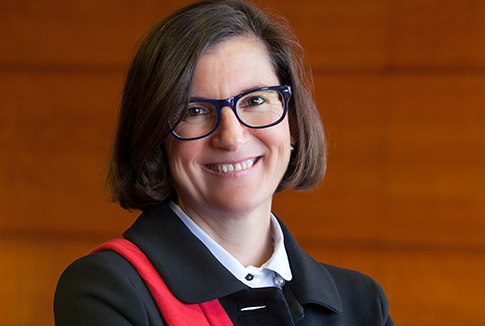 Encarnación Molino Barrero
Seville

Download information as
vCard

Print
QUALIFICATIONS
Degree in Law from the University of Seville (1975- 1982), specialising in Private Law.
Postgraduate courses at the Criminal Law Department, led by Professor Muñoz Conde (University of Seville, 1994- 1995).
She has been a practising lawyer since June 1988 and is a member of the Seville Bar Association.
PREVIOUS PROFESSIONAL EXPERIENCE
She joined the law firm Bufete Baena Bocanegra in 1987, where she practised until 1993.
She was founding and managing partner of the law firm Bufete Molina Revuelta from 1993 until 2014, when she joined the firm Montero Aramburu.
CURRENT PROFESSIONAL EXPERIENCE
She has been legal advisor to the University of Huelva since November 1993.
She is a partner of Montero Aramburu, jointly leading the Criminal Law Practice since January 2014.
During her 25 years as a practising lawyer she has acted as counsel, both for the prosecution and for the defence, to:
I.  Public entities, regional government authorities, local bodies, agencies, universities, state-owned companies and their employees and public officials or other types of government employees.
II. Private companies of all kinds and their officers, directors, managers and employees, etc.
III. Private individuals and professionals in all areas of law.
The main focus of her legal practice has been acting as counsel in criminal proceedings brought in relation to the following:
Crimes against the public authorities, such as corruption and breach of trust by public officials, embezzlement, bribery, influence peddling, the engaging by public officials in prohibited negotiations and activities, fraud and extortion, etc.
Crimes against assets and white collar crime, such as theft, fraud, misappropriation, criminal insolvency, damages, crimes in relation to industrial and intellectual property, corporate crimes, fraudulent administration,  receiving of stolen goods and money laundering and market and consumer related crimes.
Tax and social security fraud.
Crimes against employee rights.
Crimes against security.
Crimes relating to land planning and development.
Crimes against freedom.
Other crimes such as manslaughter, bodily injury, sexual assault, forgery of documents, negligence, etc.