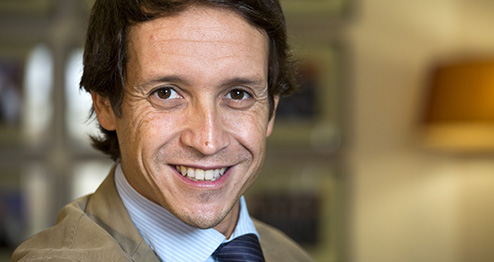 Sevilla

Sport & Entertaiment
Tax Law
Download information as
vCard

Print
Degree in Law (specialising in Company Law) from the University of Seville (1996-2001).
Masters in Tax Law from the Instituto de Estudios Jurídicos Cajasol (2001-2002).
Postgraduate courses in Tax Law at the University of Seville (2002-2003).
International Masters in Sports Law from the Instituto Superior de Derecho y Economía (2011-2012).
Official Masters in Sports Law from the University of Lerida (INEFC) (2011-2013).
Member of the Sports Discipline Committee of Andalucía (2013 to the present date).
Professor on the Masters in Sports Law of the Universidad Europea with the Fundación
Real Madrid and on the Masters in Legal Consultancy of the Pablo de Olavide University.
Regular participant and speaker at numerous conferences.
Publications in specialist journals and media and contributor to various books.
Head of the Tax Law Practice and Coordinator of the Sport and Entertainment Practice of Montero Aramburu.
Specialist in analysing, planning and carrying out business restructuring transactions, in particular transactions qualifying under the special tax regime provided for in Chapter VIII of Title VII of the Spanish Corporate Tax Act, as amended (TRLIS), carried out by individuals and companies.
Asset planning and analysis to find the best tax solutions for individuals and companies. Ongoing compliance advice.
Appeals and claims vis-à-vis the public authorities and before the courts, at all stages, against tax assessments.
Attending tax inspections and investigations on behalf of corporate and individual clients.